As this feminine wood sheep year began, it was clear that deepening my existing friendships and making space for new ones were important for me this year.
Creatively I needed to fill myself up too, and in the spirit of Play and Magic I started collaborating with my wonderful friends to make images just to make them.
As a lover and student of myth and ritual, and an artist of many mediums, I've found another portal into my imagination, and another language to communicate in.
Goddess and Tribe, reminds me that we all carry these archetypes within each of us and I see the Goddess in all of my beautiful and talented friends.
This project that I started to feed my soul has taken on a life of its own.
It's given me the inspiration to practice my arts deeper, inspiration to connect with my Tribe and find more adventure everywhere I go.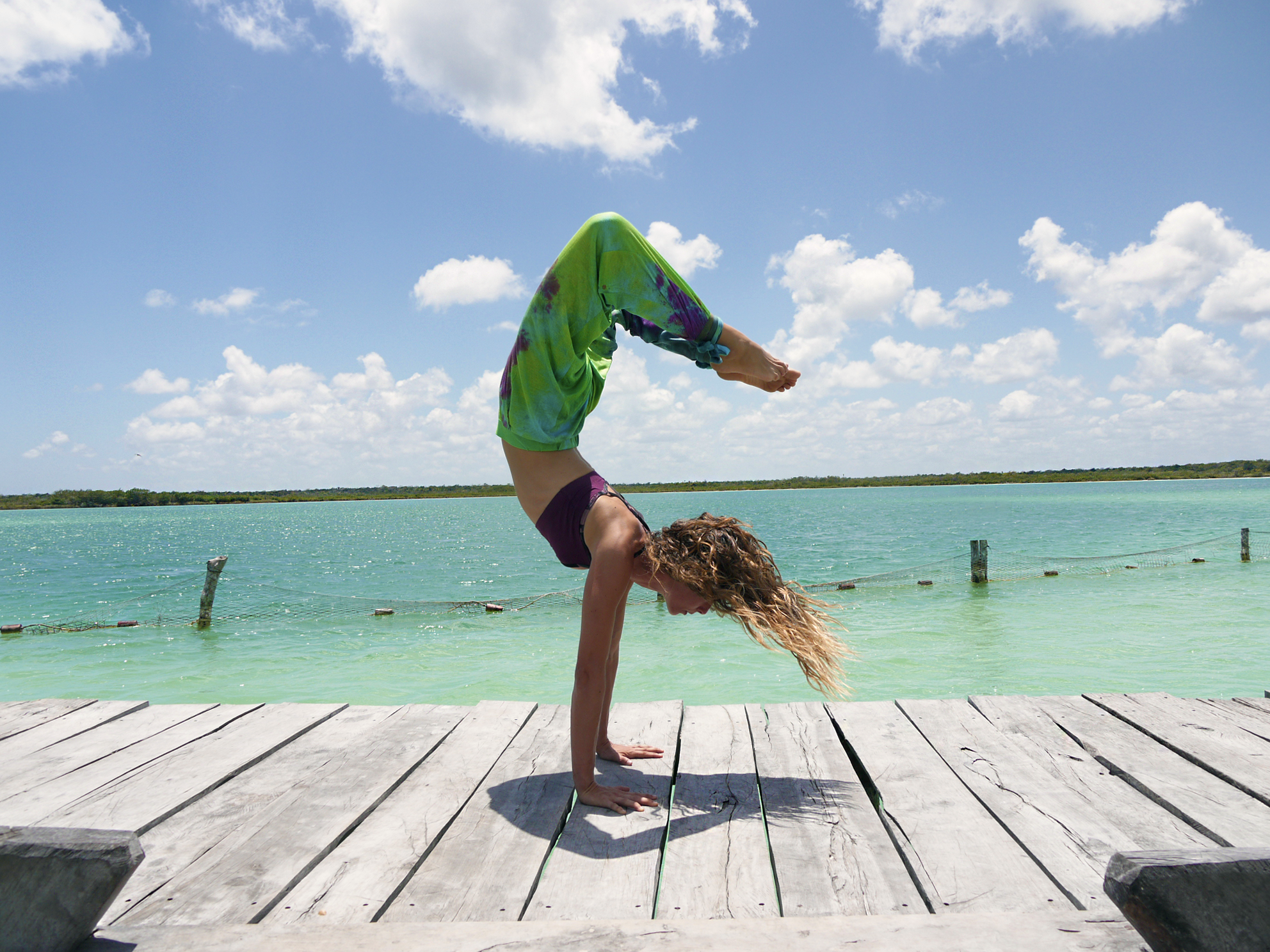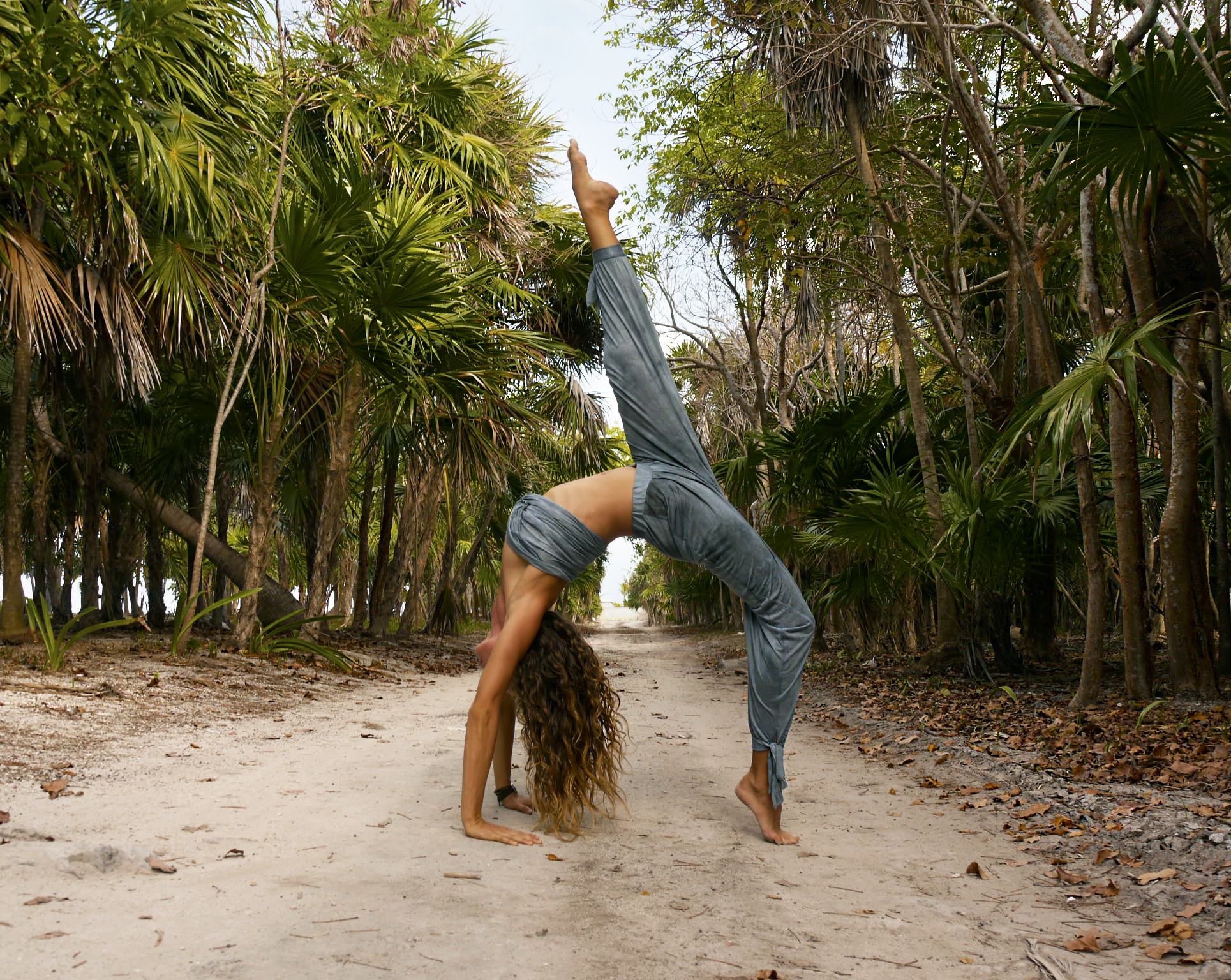 1. Favorite color:
deep indigo
2. Favorite goddess:
My mom (my favorite real life goddess) introduced me to Greek mythology as a young girl and the story of Persephone has always stuck with me. She was the goddess of the underworld, a fate I believe she came to fully embody and in doing so opened herself to the full spectrum of existence. By embracing the dark depths she was given the power to bring light back into the world… breaking down archaic notions of good and evil and showing it is all part of the same experience. Flowers will not grow without rain, forests will not flourish without fire… we will never fully understand warmth and vibrancy without first feeling the dull cold of winter.. so let's be grateful for it all.
3. Favorite artist at the moment:
Mother Nature
4. Current projects:
This year I'm scheduled to lead 8 yoga retreats in Mexico. In between retreats I allow myself a lot of space for self study and time to witness the daily miracles of the natural world. I am teaching myself reflexology, studying qi gong, exploring the world of string instruments and learning how to juggle(an unbelievable meditation).
My first loves were art and dance. I am working to keep them alive in my personal practice so that I can share them from a sincere, authentic place. I fully believe art in all of its manifestations can heal the deepest of wounds. Dancing transcends the body… It is the language of Spirit.
5. Current book you are reading:
Way of the Tarot by Alejandro Jodorowsky, Moon Signs by Donna Cunningham, The Reality of Being by Jeanne de Salzmann, Lineage of the Codes of Light by Jessie Ayani and Mahamudra for the Modern World(on audio). I tend to read 5 books at a time.
6. Current song obsession:
Laidu by Rokia Traore
7. Favorite thing about VKeen:
The creative heart behind VKeen, Victoria, and her little sage Zephyr(who at 6 has more wisdom and compassion than most grown men I have met).
8. What is your totem animal:
My totem is tall and contains many animal spirits that guide my path. I call on spiders for protection and creative inspiration, wild mares for strength.. I evoke the serpent in movement. Hummingbirds were also very present in my childhood and have been recently making appearances at curiously magical moments.
1. Favorite color:
Red.
2. Favorite goddess:
Lakshmi.
3. Favorite artist at the moment:
Active Child
4. Current projects:
Planning my Enchanted Healing retreat in Maui, Hawaii, which will be a magical blend of yoga, meditation, Reiki and so much more. You can join me here.
Lately I've been really into writing poetry and learning how to play the harmonium.
5. Current book you are reading:
Love, Freedom and Aloneness by OSHO
6. Current song obsession:
Need To Feel Loved - Unclubbed Featuring Zoe Durrant
7. Favorite thing about VKeen:
The wild prints. Soft fabric. Edgy styles. The heart behind the brand.
8. What is your totem animal?
Ram.
1. Favorite color:
Aqua marine.
2. Favorite goddess:
My bestie, and now roomie Flavia. She's one of the most beautiful real women I know. Between her endless kindness and playful nature. What she does for work; she's a hero, how she carries herself graceful… Not to mention my biggest inspiration to deepen my yoga practice and find love for myself. I love her.
3. Favorite artist at the moment:
Sascha Mazzucco & my collaborations …. in works now; soon to be shown 2015. Vietnam series.
4. What is your animal totem at the moment?:
The Butterfly
5. Current projects:
Catch a Rainbow x Black Rainbow "coming soon"
6. Current book you are reading:
Ha ha; honestly I have 4 opened right now, none of which are finished and being completely neglected as I'm in Vietnam and to busy taking in the culture around me.
7. Current song obsession:
"La Foret" Lescop - brings me back to St. Tropez
8. Favorite thing about VKeen:
Being as, I am so lucky and know Victoria personally; I always feel like a ball of sunshine wearing her art! ;) The fit is perfect, I seriously have been know to rock the same pair of tights 3 days in a row… Day 1 yoga…"take a break" Day 2 yoga…"keep on, wear all around the city… etc" - break. then the last day, Day 3 "YOGA… all damn day… then throw on some motor cycle boots; lipstick; change my top; leather jacket…out to drinks & dinner I go…" They finally get the 4th day to rest in my laundry basket.